GUIDELINES ON REPORT ON POST-GRADUATE EXPERIENCE
The applicant is required to submit a chronological summary of his/her work history including a description of previous employment positions held and degree of responsibility in each position, nature and cost of projects involved, etc. (Refer to Appendix B hereto). The report should indicate the activities that the applicant has undertaken in his/her past and present work roles that demonstrate that s/he has acquired the competency in each element indicated in the Checklist for Professional Assessment Competencies expected of Quantity Surveyors in Appendix A.
Statement On Post-Graduate Quantity Surveying Experience
The applicant is required to submit a report, highlighting challenges encountered and lessons learnt (refer to Appendix B) of not more than 4,000 words in total covering each of the six core competencies as indicated in Appendix A hereto. The applicant is required to demonstrate in detail the competencies and his/her involvement that s/he regards as the highlight of his/her professional experience in Quantity Surveying in 3 – 4 projects.
For each competency, the applicant shall describe his/her involvement in the management, contractual, financial control and other key Quantity Surveying areas including a description of his/her personal contribution and responsibilities.
In preparing his/her report, s/he shall refer to the Checklist for Professional Assessment Competence Element / Performance Indicators and demonstrate how s/he has achieved all of the elements of competence in the Checklist under each highlighted project.
Upon receiving an application for registration, the Registrar will go through the applications to conduct a desktop assessment to assess if the report is adequate and meets the minimum requirements. The Registrar shall pass on the applications to the Registration and Standards Committee, who will make a recommendation for registration to the Council. The assessment shall be carried out on the basis of the Checklist as shown in Appendix A. Following the assessment by the Registration and Standards Committee, the applicant may be invited to an Oral Interview.
APPENDIX A
Checklist for Assessment of Professional Competencies expected of Quantity Surveyors:
A. MANDATORY COMPETENCIES
Professional Ethics
• Understanding and compliance to the Code of Ethics & Professional Conduct Standards for Quantity Surveyors
Laws related to QS Practise & Management
• Have an understanding of Contract Law and Construction Law
Communication Skills
• Must be able to communicate effectively
B. CORE COMPETENCIES
Estimating, Cost Planning, Cost risk assessment
• Developing project briefs and attending project initiation meetings
• Advising on procurement policy for the project.
• Advising on economic factors affecting the project and on appropriate financial design criteria.
• Reviewing and evaluating design concepts – value engineering
• Preparing preliminary estimates of construction cost
• Assisting in preparation of financial viability reports/feasibility studies
• Auditing space allocations against the initial brief.
• Reviewing and evaluating design and outline specifications and exercising cost control
• Preparing detailed estimates of construction cost.
• Reviewing the financial viability report / auditing of Cost Budget Estimates
• Advising on escalation formulae and their implementation
• Reviewing working drawings for compliance with the approved budget for construction cost and/or financial viability.
Measurement & Quantifying
• Agreeing the documentation programme for the project
• Preparing area schedules and advising on space and accommodation allowances
• Taking off of quantities and preparing price determination documents, including abstracts, schedules and pricing specialist construction elements in accordance with industry practice norms
• Computer literacy and information Technology including basic and specialist Quantity Surveying software
Procurement & Tendering
• Advising on procurement policy for the project
• Assisting in the formulation of the procurement strategy for contractors, subcontractors and suppliers.
• Preparing documentation for both principal and subcontract procurement including the measurement and design of work, and the drafting of preliminaries, preambles and contract conditions.
• Advising on selection of tenderers.
• Calling of tenders and/or negotiation of prices.
• Evaluating and reporting on tenders, including clarification meetings.
Contract Administration
• Defining the quantity surveyors' scope of work and services and finalizing the client/quantity surveyor professional services agreement and other professional agreements.
• Preparing contract documents
• Advising on the different forms of construction contracts available for projects (JBCC, FIDIC, NEC, GCC)
• Preparation of health and safety requirements for building projects
Quantification of Work Progress
• Attending site handover and regular site, technical and progress meetings
• Preparing schedules of predicted cash flow
• Cost control during progress of the works including advising on proposed variations and on alternative construction methods and sequencing.
• Preparing valuations for interim payment certificates and reconciliation statements
Financial Management & Reporting
• Understanding the roles, requirements and responsibilities of cost engineers and the use of cost elements (CBS)
• Reporting on cost variations and contractual issues.
• Adjudication and resolving financial claims by the contractor, subcontractors and/or suppliers
• Preparing and agreeing final account(s) for the works
• Preparing valuations for final payment certificates and reconciliation statements
• Preparing fee accounts based on appropriate fee scale and conditions of

C. OPTIONAL (SPECIALISATION) COMPETENCIES
Project Planning and/or Management
• Project planning and project management
- planning or programming of contract works
- procurement of plant and materials
- resource determination, scheduling and purchasing
• Dilapidations and maintenance
• Project Monitoring
Project Evaluation / Audit
Facilities Management
Dispute resolution
• Litigation and arbitration
• Adjudication and Alternatives dispute resolution
• Mediation
Life Cycle Costing
Building Information Modelling (BIM)
Taxation, Insurances, etc.
• Office management, resource allocation and budgeting
• Taxation allowance and grants
• Insurance
• Insolvency and liquidation
Preparing schedules of quantities for engineering works (civils, structural, piping and electrical) and the various methods of measurement.
APPENDIX B
Guidelines for Documenting the Summary of Post-Graduate Professional Experience and the Statement on Post-Graduate Quantity Surveying Experience
The application for registration as a Professional Quantity Surveyor must be accompanied by the Summary of Post-Graduate Professional Experience (CV) and Statements on each specific Post Graduate Quantity Surveying related experience recorded in chronological order and typed or printed in black ink.
You may use a separate form for each training/experience period.
Number the periods in chronological order.
In the Post-Graduate Experience statements on each QS Skill indicated in the summary, the applicant must show how the QS experience meets the competency requirements outlined in Appendix A.
Describe the work you did. Do not just list tasks and projects but explain your role – to what degree you were exposed or actually responsible for each particular competency in the work done.
The following are points that could be included in the Post-Graduate Statements where applicable:
Your responsibility in a task
Your own contributions in a task
Learning points you experienced from performing a particular task
Communication on a task
Interaction with other disciplines
Preparation of documentation
Compliance with regulations
Contracts and conditions of contract
Safety, Health and Occupation Laws
And any other points that relate to the competencies listed in Appendix A.
Get Guidelines copy
Guidelines - Report on Postgraduate Experience R1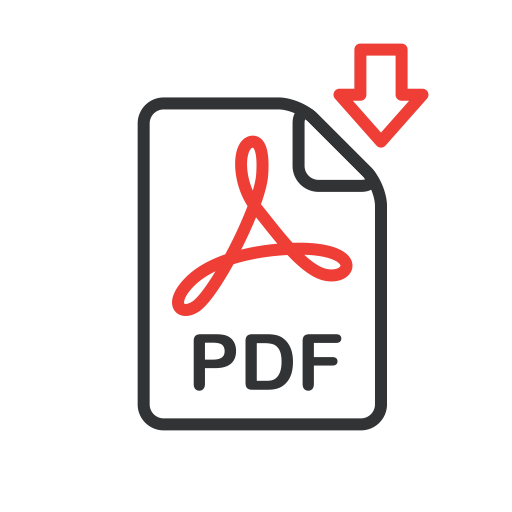 Guidelines - Report on Post Graduate Experience - Summary R1